2002

Electricity World RiTe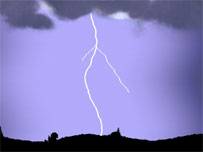 - Resume:
2D Lightning simulator
- Download:

[ portable ]
- License:
Ti-R License (freeware)
This software was made for a CAGTA module at Tesside University UK

- Help:
• Left click enable to strike a new lightning.
• Right click enable to configurate the software (and to quit the config).
- Improvements:
• Improvement in the tree of lightning for 3D.